Wouter's BBC micro software, scans, pictures, etc.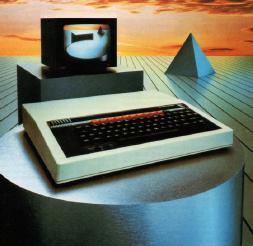 News
To come in 2014: New releases of lots of software, I hope in March, after finishing wsh. Lots of stuff delayed this. I will release this when I have time and inclination...
To come: Pictures of a prototype 6502 2nd processor, which came with issue 1 PCB (release versions are issue 4) with fixes to the PCB, early ceramic + gold plated ULA, Tube OS 1.1 (the standard release which was later installed in this prototype) and a loose EPROM with the prototype Tube OS 0.1N... The case is also interesting as it's a generic 2nd processor case. At the rear it says "TUBE PATENT PENDING". Release 2nd processors have the type indicated on the rear (e.g. "6502 SECOND PROCESSOR" or "32016 SECOND PROCESSOR"... At the moment it doesn't want to work. I will try to get it running but even if it won't work, then it's still interesting!


2017-7-18: BBC micro high scores and games Added lists of highscores and a little bit of analysis of some of these scores.
2017-6-7: Playing Planetoid, after not having played it for 20 years... With tactics, videos, comparison with other BBC micro versions and the original arcade version.
2017-5-13: Wanted old micro stuff, mostly BBC micro. As I have more space and time now, I'm looking for a few things, perhaps you have something you would want to sell?
2017-5-8: My experiences with different types of plastics in deyellowing (using a simplified version of retrobright)
2017-4-16: bbcim 1.0 updated after all to 1.0.1 for long file/path names. Also includes pdf file of the manual.
2017-2-26: If you need to get your BBC micro power supply repaired, or some EPROMs programmed, or SCART cables made, see HERE.
2016-8-15: Updated bbclist to 0.18.
2016-8-13: Updated bbcim 1.1 to 1.2. Updated bbclist to 0.17. Updated the Elite page and soon I will publish my page with some comments on the origins of Elite.
2014-2-18: HTML tables with 6502 opcodes and 6502 'illegal' opcodes (not finished). I made these long ago to help with some manual disassembling.
2014-1-26: Proper releases of bbcim 1.0 (cleaned up version of 0.95) and 1.1 (experimental version).
BBC micro
---
General 8 bit stuff
---
Acorn Atom
Note If you sent and email but haven't heard from me in a while, send another email, it's probably just that I haven't got around to answering or doing what I intended, or maybe you mailed with an invalid email address and sometimes I get an email with some mail anonymizer rubbish that doesn't let me reply...

from 2002-8-10


No Flash, no Java, for a fast website...
This website is best viewed using netscape3 or lower!
(Ok, so perhaps not any more since this website is HTML-4.01 with CSS :-) )
Last modified: Thu Feb 20 17:53:06 CET 2014